Comfortable time at the usual inn,
relaxing and
comfortable morning.
To be a "regular inn" where guests can stay with peace of mind In order to be a "regular inn" where guests can stay with peace of mind, we provide a sense of security as if they were back at home. We have functional rooms that make you feel at home. and the hospitality that makes you want to see us again.

A welcome home hospitality.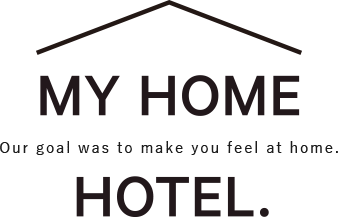 4 Brand Promises
We promise the following four things in order to be the "usual inn" for our guests.
01
All hotels are within a 5-minute walk of the nearest train station.
We have hotels in major cities in the Tokyo, Chubu, Kansai, Chugoku and Kyushu areas. All of them are conveniently located within a five-minute walk from the station, and can be fully utilized as a base for business and sightseeing.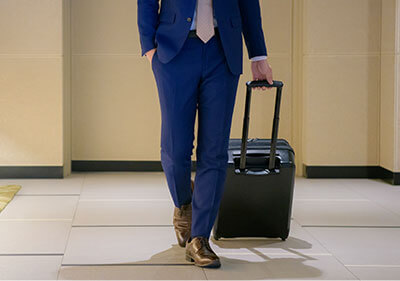 The VIA INN hotel chain aims to 「make you feel at home」
and provides a full range of services to support your comfortable stay.
01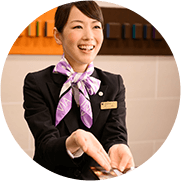 Serving customers
We are striving to improve our service quality so that we can provide hospitality that makes people want to see us again.
02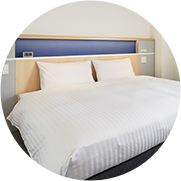 Room
Even single rooms have large beds and original pillows to help you sleep comfortably.
03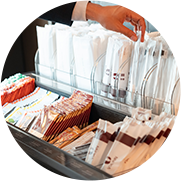 Amenities
There is a full amenity buffet for you to choose from.
04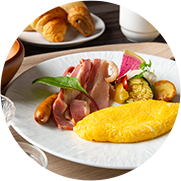 Breakfast
The breakfast is prepared with specialties such as bread baked on the day of the event and a menu that changes daily.
05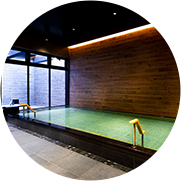 Bath
Some hotels have guest rooms with separate bath and toilet facilities and large baths.
Well-developed membership system
For members of the Members Club, we offer special accommodation plans and a high redemption rate point program. The official app offers special coupons.
01
Special accommodation plans available for members
and corporate clients only.
02
High return rate point plugs
03
Receive special coupons only for users
of the official app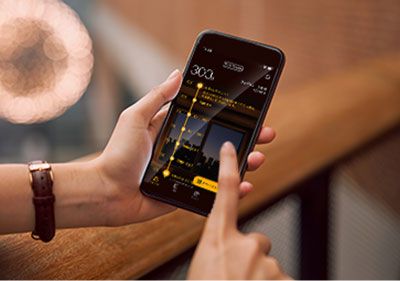 Pursuit of safety and security
The VIA INN hotel chain is implementing the following initiatives to ensure the safety and security of our guests.
01 Thorough countermeasures against infectious diseases
02
24-hour manned front desk
03
Employees patrol the building.
04
The entrance will be locked
during late night hours to prevent entry by non-guests.
05
All hotels are equipped with AEDs.