About
Osaka-Kyobashi
VIA INN
Kyobashi, Osaka, has two faces: a deep downtown area and a business district.

VIA INN PRIME OSAKA KYOBASHI<Mizuki no Yu> is a 1-minute walk from the West Exit of JR Kyobashi Station. Osaka Castle Hall is within walking distance, and USJ and Kyocera Dome are also conveniently located. On the top floor, there is a large bath with an open-air bath.
Breakfast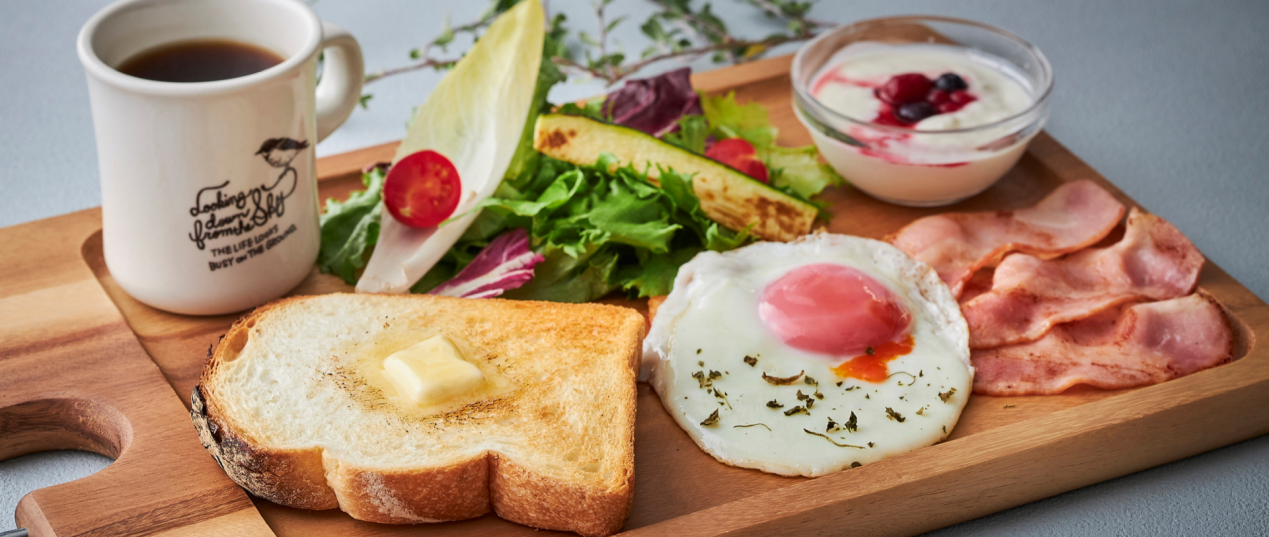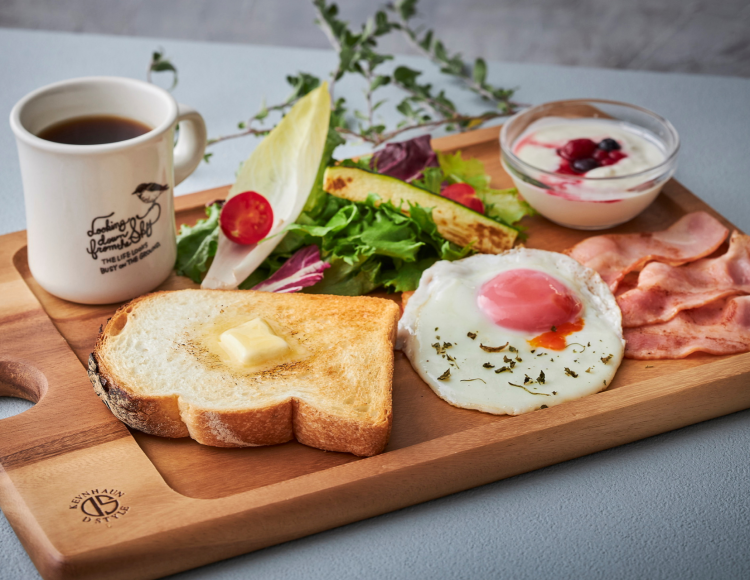 Breakfast
Start your day with breakfast
Please enjoy the special menu at "Drip-X-Café" on the 2nd floor under the concept of "Relax & QUALITY CAFEE". Enjoy authentic coffee in a refreshing space.
3 menus to choose from
▶There are three types of sets to choose from
 A Bacon and eggs morning
 B Pancake morning
 C Cheese spice sandwich (tuna)

Please choose a drink from the following menu.
Drip Coffee(HOT/ICE)
0 Tea(HOT/ICE)
0 Mixed Juice

◎Bonus for customers using the hotel menu→Free refill for drip coffee and tea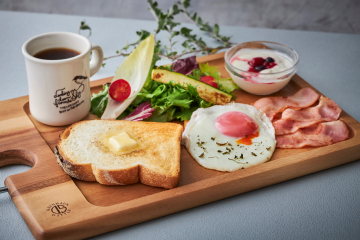 A Bacon and Eggs Morning
Morning set of toast and bacon and eggs.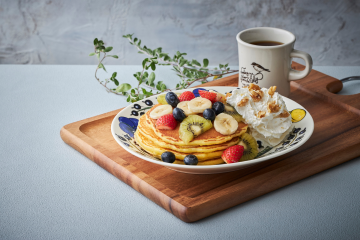 B Pancake Morning
This is a pancake set with fruit on top. Please enjoy the fluffy texture.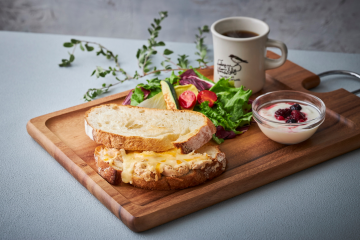 C cheese spice sandwich (tuna)
This tuna sandwich is spiced with cheese.
About Drip-X-Café
This cozy cafe offers high quality products such as hand drip coffee and cafe lattes brewed right in front of you, cute sweets such as parfaits and pancakes, cheese spice sandwiches filled with melted cheese, and hearty burgers.
We offer a breakfast menu exclusively for hotel guests.

More information about Drip-X-Café http://drip-x-cafe.com/
Venue
Drip-X-Café
Business Hours
7:30 - 10:00 (last order 9:30)
Fee
1,200 yen (tax included)
1,100 yen (tax included) for reservations made at least one day in advance.
Please.
Please note that you may be asked to wait depending on crowded conditions. Please understand beforehand.
The photograph is an image.
Please refrain from entering the breakfast room in the gown and slippers in the room.
Public bath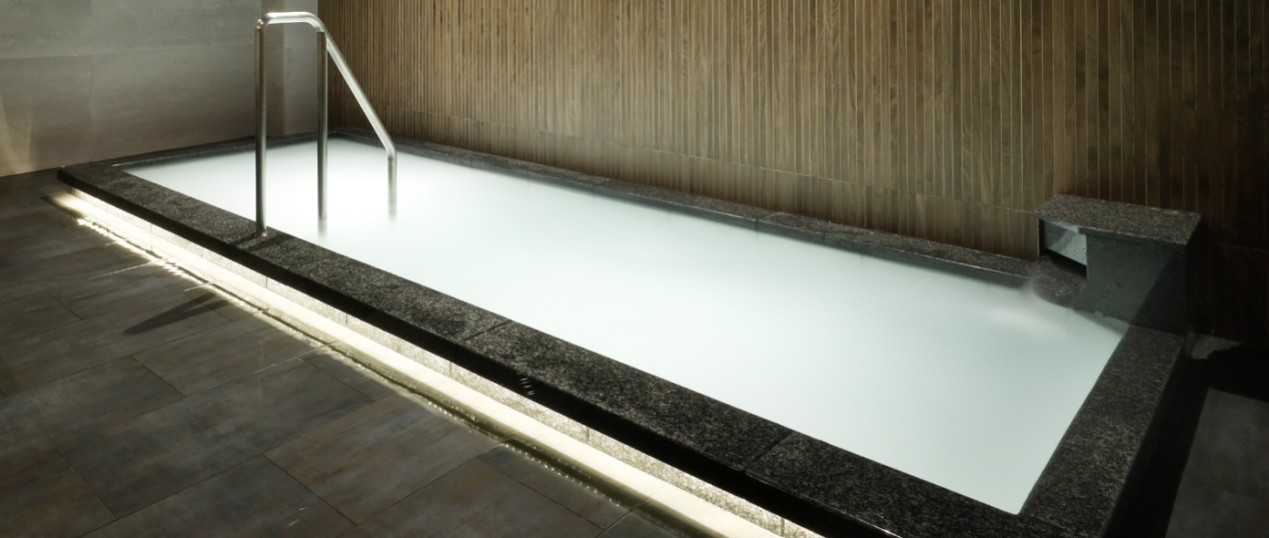 Public bath
Mizuki no Yu
Located on the top floor, Mizujo no Yu features a bright and spacious indoor bath and an open-air bath with a silky bath. Please take your time and relax to your heart's content.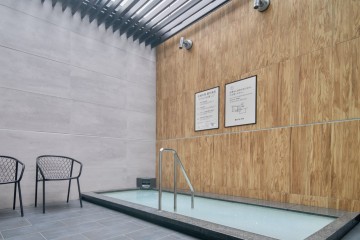 Micro bubble oxygen spring
The Silky Bath, with its silky-white water, is a bath filled with fine bubbles and has a pleasant feel to the water.

It has various effects such as blood flow promotion and cleaning effect.

Please enjoy. We hope you enjoy it.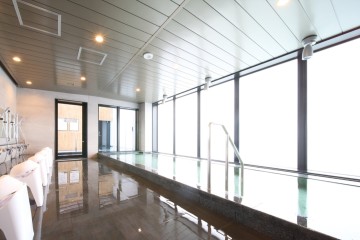 Spacious indoor bath
The bathtub is luxuriously constructed, spacious and roomy.

Please stretch out your arms and legs and relax.
Venue
11th floor

Business Hours
6:00~9:00 / 15:00~25:00
Remarks
Only guests of the hotel can use this service.
Please bring your own towels for your room.
Ice machine and vending machine are available on the same floor.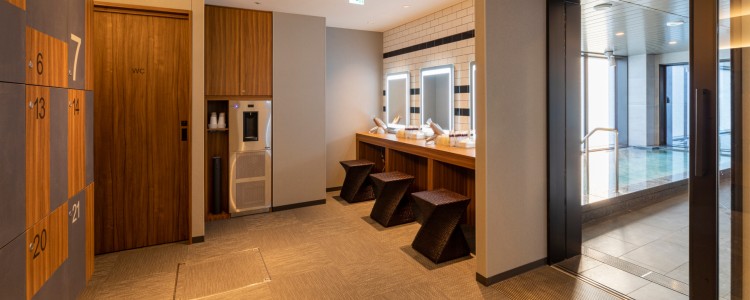 Facilities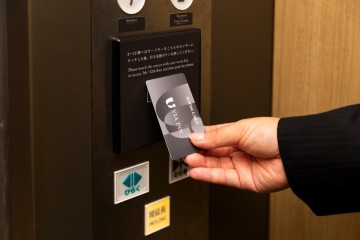 Safe and Secure In-house Security
We are committed to creating a safe and comfortable space for solo travelers and female guests.




All rooms are equipped with a lift security system with guest room card keys.



24-hour manned front desk service



Automatic entrance door locking (late night hours)
Convenience store (7-Eleven Heart Inn)
Seven-Eleven Heart Inn (Via Inn Osaka Kyobashi) is located on the 2nd floor.
Business hours: 6:30 - 23:30
vending machine
Vending machines and ice machines with paper cups are available on the 11th floor.
laundromat
There is a drum-type washer/dryer on the 11th floor for a fee.
Detergent is automatically added to the machine, so there is no need to purchase it.
smoking corner
A smoking area is located on the 3rd floor.
Smoking is not permitted in the entire hotel except for the smoking area. (Smoking is not permitted in any of the guest rooms.)
Drip-X-Cafe (Cafe)
Drip-X-Cafe Via Inn Osaka Kyobashi is located on the 2nd floor.
Business hours: 7:00 - 21:00
self-locker
Self-service lockers are available on the 3rd floor lobby level for guests to use 24 hours a day.