Shin-Osaka is home to many train lines, including the Shinkansen, conventional lines, and subways. Although it is an office town, the east exit area is a quiet town with many residences.

Via Inn Shin-Osaka is a 2-minute walk from the east exit of JR Shin-Osaka Station. It is also conveniently located to Kyoto and Kobe without changing trains.
Breakfast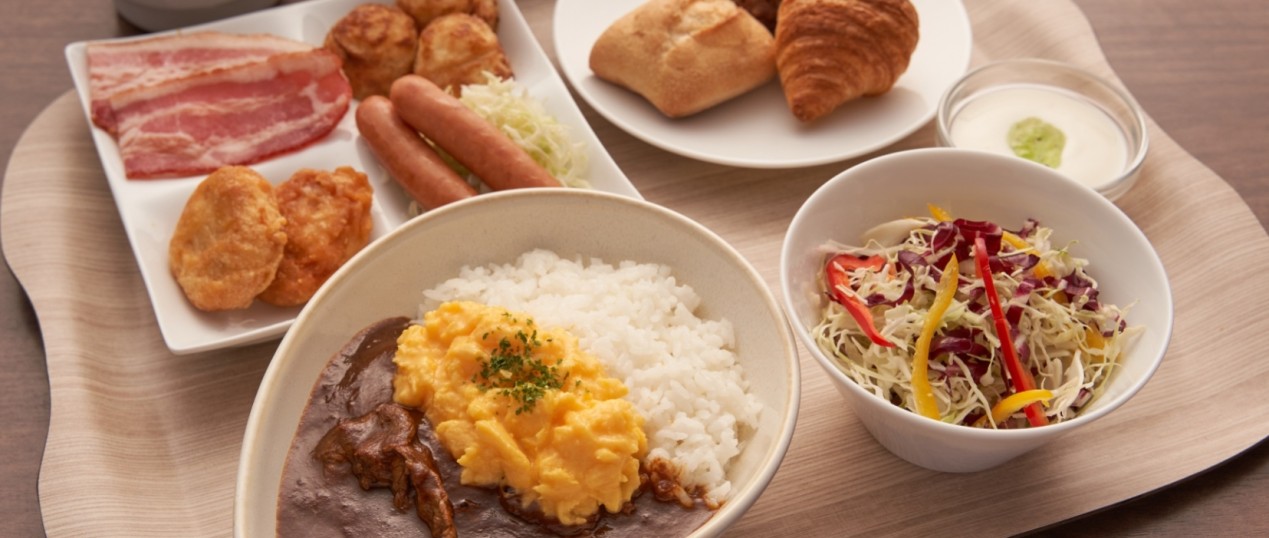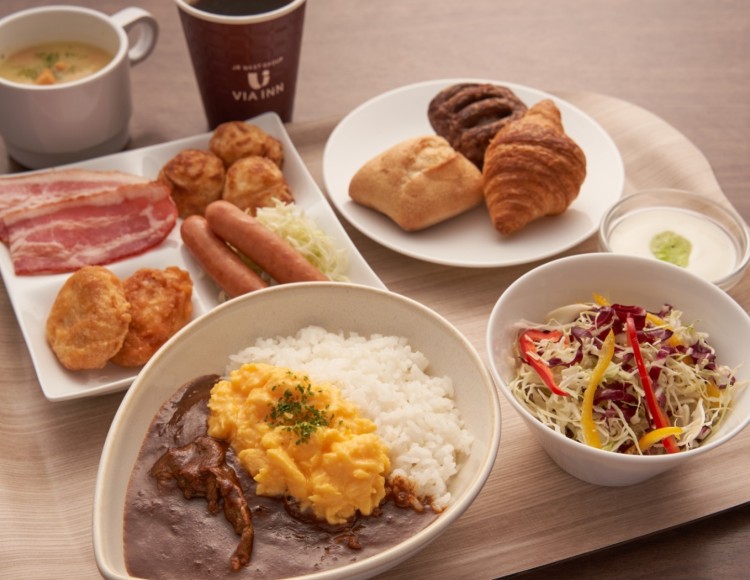 Breakfast
Kansai Power Meal
We want to cheer up our customers with the food of Kansai. This buffet is prepared with this in mind.
The rice is a luxurious blend of only brand-name rice from various regions.
(Koshihikari from Kyoto (Kyotango) and Nihonbare from Shiga Prefecture)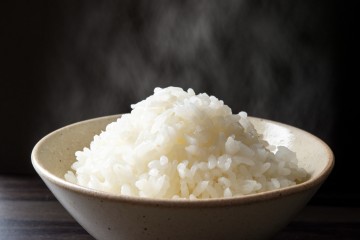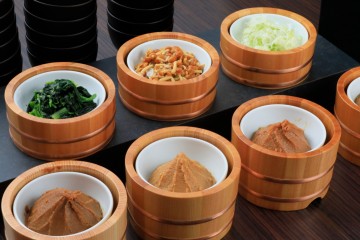 Local miso too! Okonomi Miso BAR
Local miso and three types of miso are available.
Choose the miso you like and the thickness you like, depending on your mood that day. We have a fragrant bonito dashi that goes well with all of our miso.
Miso Dashi Enjoy a morning that reminds you of the origins of your own taste buds.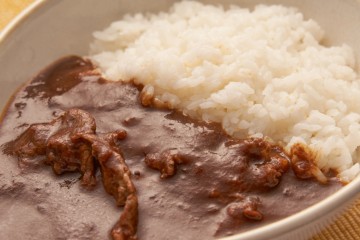 Using beef from Hyogo Prefecture! Authentic beef curry
Curry in the morning? Don't say that.
Please eat well in the morning and prepare for the activity from now on. The aroma of spices will also boost your motivation.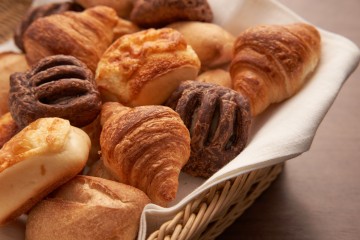 Freshly baked bread of our pride
It is baked early in the morning of the day in the hotel building.
Each one is small in size, so please enjoy it deliciously and enjoyably and eat a lot.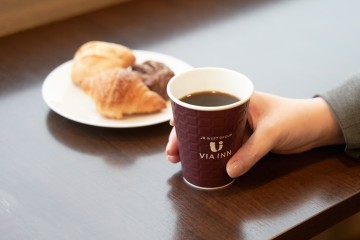 Coffee can be in your room.
Coffee made by our coffee machine is not only available at breakfast, but can also be brought back to your room.
Venue
1st Floor, Morning Food Court
Business Hours
6:30~10:00(L.O.9:30)
Fee
880 yen (tax included)
Please.
Please note that you may be asked to wait depending on crowded conditions. Please understand beforehand.
Please be forewarned.
Please refrain from bringing food and beverages into the breakfast room.
Please refrain from entering the breakfast room in the gown and slippers in the room.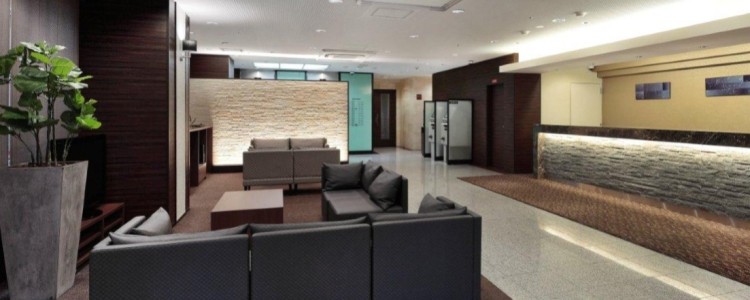 Facilities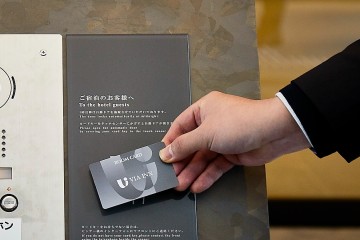 Security
We are committed to creating a safe and comfortable space for solo travelers and female guests.

・24-hour manned reception
・Automatic entrance door locks (during late night hours)
laundromat
There is a drum-type washing machine and dryer on the 8th floor.
There is no need to purchase detergent as it is automatically added.
vending machine
Vending machines are available on the 1st and 8th floors.
Ice making machines are available on the 8th floor.