Umeda, Osaka, is the largest terminal in western Japan, where a variety of people come and go.

Via Inn Umeda is a 5-minute walk from the Midosuji Exit of JR Osaka Station. The hotel provides a calm and relaxing space despite its location in the downtown area.
Breakfast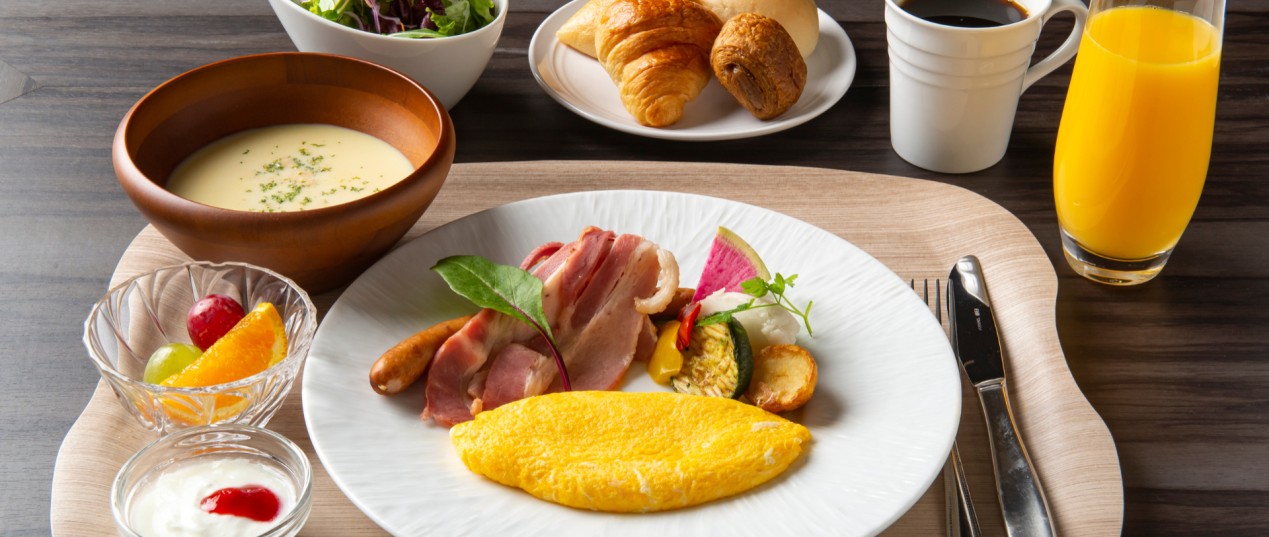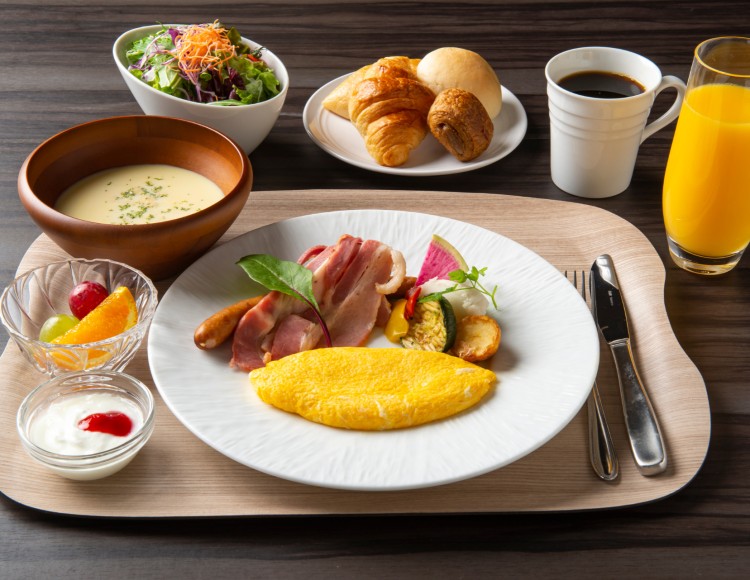 Breakfast
The "MY HOME HOTEL." Breakfast
A set menu with a choice of Japanese and Western dishes and a colorful half buffet.
Rice is a luxurious blend of only brand-name rice from various regions.
Hinohikari from Hyogo Prefecture, Koshihikari from the Tanba district of Hyogo Prefecture, and Akita Komachi from Shiga Prefecture.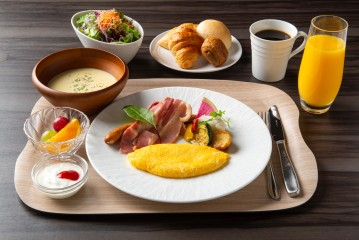 Western Main Plate
-Fashionable cafe-style wampum and Western-style dishes with egg dishes and luxurious soup
. Get your protein fix in the morning with egg dishes and our special bacon and sausage. We have prepared a menu that goes well with both rice and bread.

Enjoy a relaxed breakfast time with a knife and fork.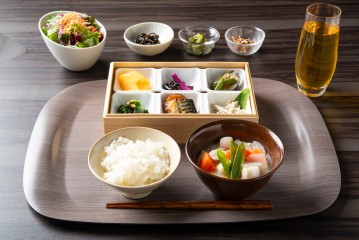 Japanese Main Plate
~This is the first time we've had this kind of dish in our kitchen. A healthy yet filling Japanese plate with plenty of vegetables. It is a well-balanced dish with 6 small bowls of side dishes. It's a great way to enjoy a variety of foods in a small portion, so you'll feel satisfied.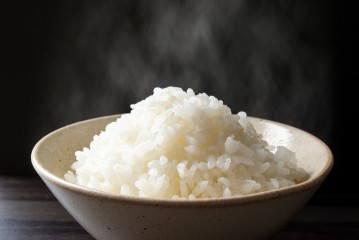 A luxurious blend of only brand-name rice from each region
Osaka Blend] Hyogo Hinohikari ×Hyogo Tanba Koshihikari ×Shiga Akita Komachi


This is a brand of rice carefully selected by a five-star rice meister just for Viain customers. The rice is blended to make it even more delicious. This is the first time we have used this product. There are 5 types of blends in Japan. Tokyo, Nagoya, Kyoto, Osaka, and Okayama. We hope you will enjoy the special rice that can only be found in each region.

For more information about each blend, please visit "Breakfast Corner Concept Click here for more information".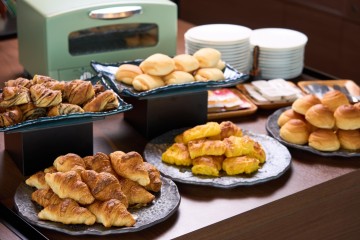 Freshly baked bread of our pride
It is second fermented the day before in the hotel and baked on the day.

The bread is baked on the same day. We are dedicated to providing you with freshly baked bread that is as delicious as a bakery.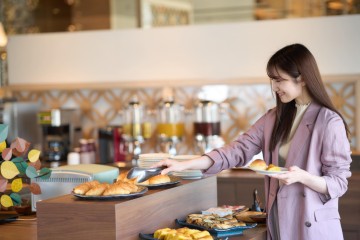 half-baked (food) buffet
The best supporting actors for the main menu are all here.

As well as the salads, you can also enjoy more rice, ochazuke soup, rice and freshly baked bread.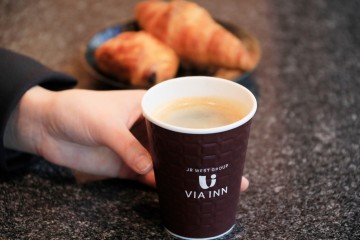 Coffee can be in your room.
Coffee made by our coffee machine is not only available at the breakfast room, but can also be brought back to your room.
Venue
12th Floor Guest Lounge
Business Hours
6:30 - 10:00 (last order 9:30)
Fee
1,200 yen (tax included)
Please.
Please note that you may be asked to wait depending on crowded conditions. Please understand beforehand.
Please be forewarned.
Please refrain from bringing food and beverages into the breakfast room.
Please refrain from entering the breakfast room in the gown and slippers in the room.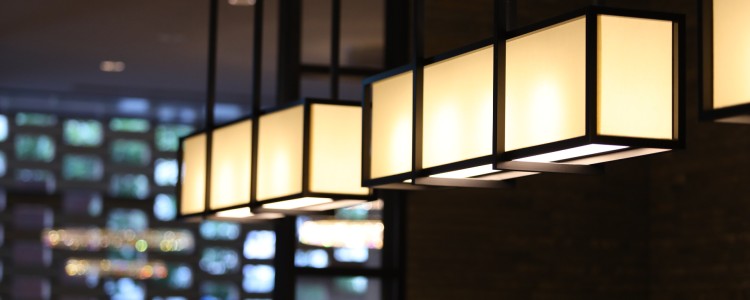 Facilities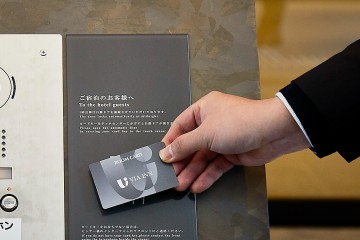 Security
We are committed to creating a safe and comfortable space for solo travelers and female guests.

・Elevator security by guest room card key(1st floor)
・24-hour manned reception
・Automatic entrance door locks (during late night hours)
Convenience store (7-Eleven Heart Inn)
There is a 24-hour Seven Eleven Heart Inn (Via Inn Umeda) on the first floor.
vending machine
Vending machines and ice machines with paper cups are available on the 12th floor.
laundromat
There is a drum-type washing machine and dryer on the 12th floor.
There is no need to purchase detergent as it is automatically added.
smoking corner
Smoking space is available on the 1st floor.
Please refrain from smoking on the hotel grounds, except in guest rooms where smoking is permitted.