Stretch out your legs and relax in Viainn's signature large bath.
We are proud of our large bathrooms, which are designed with attention to space and design details.
Relax to your heart's content in a spacious, high-quality space.
Only a few hotels have large bathrooms.
Recommended Points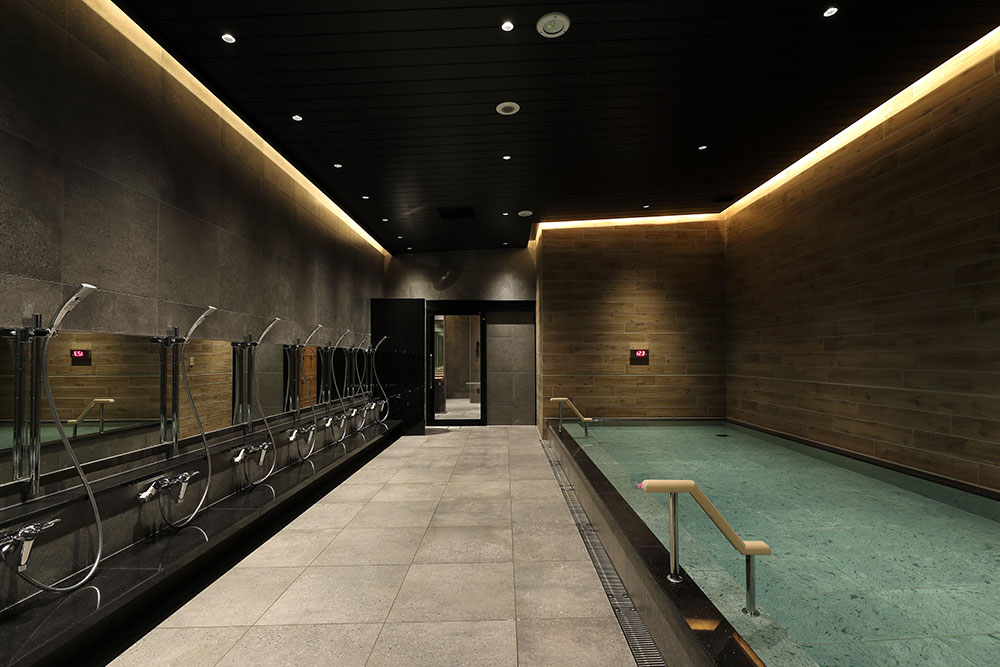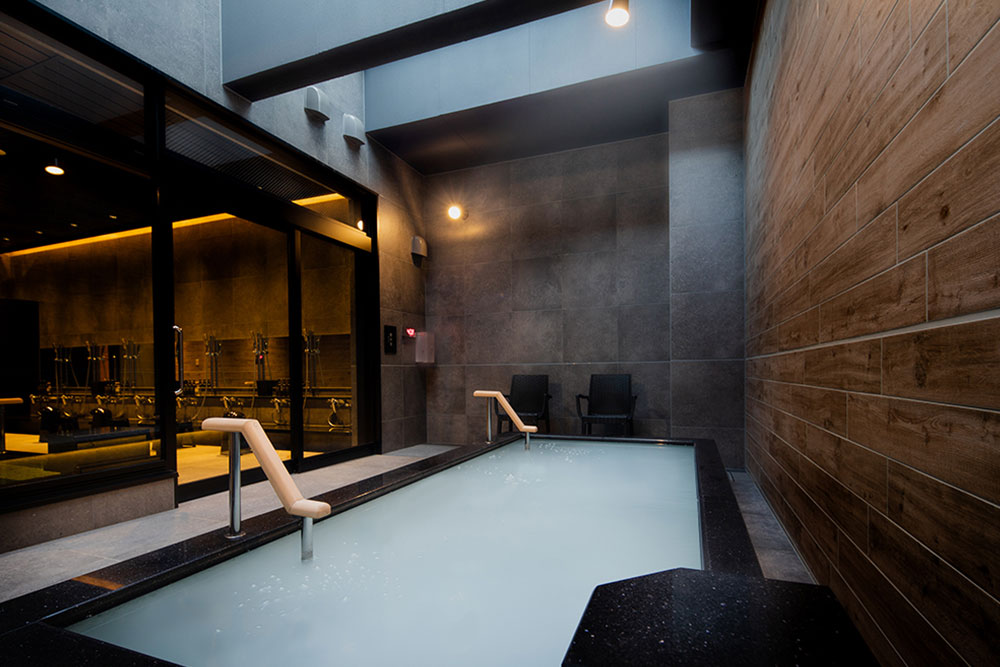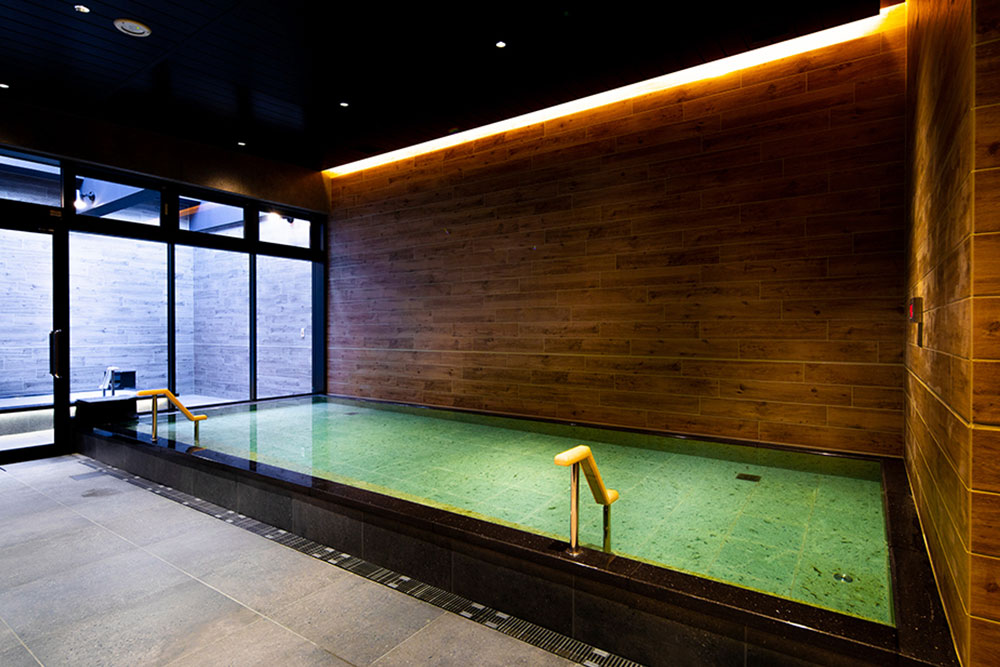 High quality design, spacious bathroom
The bathroom is bright, clean, and has a nice atmosphere with high quality furnishings.
The bathtub is very spacious, allowing you to stretch out your arms and legs and relax in comfort.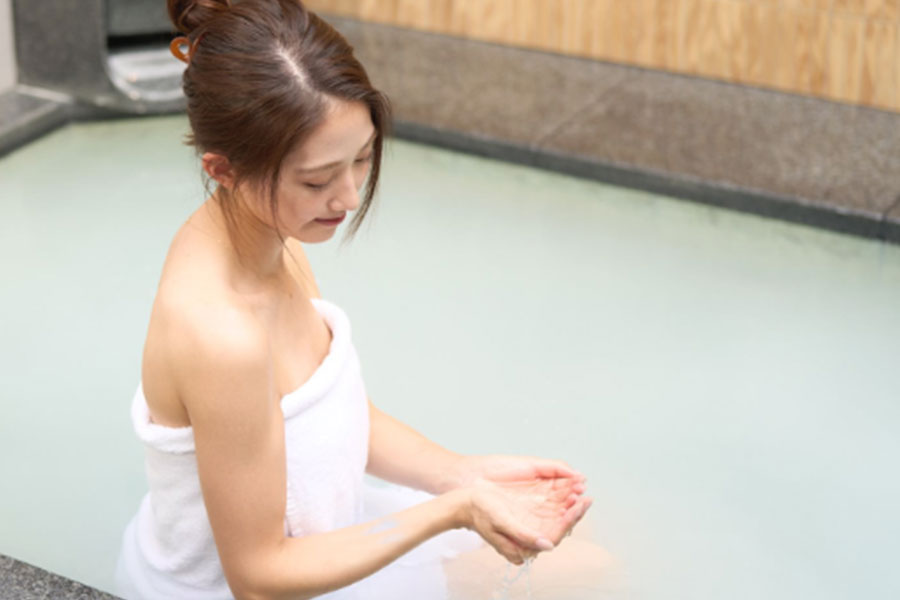 Silky outdoor bath filled with microbubbles of about 10㎛ in diameter.
A special nozzle installed in the bathtub releases micro-bubbled air into the bathtub, creating a "silky bath" of pure white water. In addition to cleaning and beautifying the skin, this bath is also expected to have a positive effect on the coldness of the body, which is common among people today, and on weight loss.
4 Effects
Blood flow enhancing effect

As the microbubbles envelop the body, they cause dilation of blood vessels and increase blood flow in capillaries.

Cleaning effect

The minute air bubbles with a diameter of about 10㎛ have a negative electric potential, so they adhere to the positive electric potential of organic matter such as dirt, which helps to remove dirt and cleanse the body.

Skin-loss effect

Microbubbles help moisture penetration into the skin, bringing a moisturizing effect to the hair and skin.

Thermal effect

As the microbubbles envelop the body, the body temperature changes slowly even after bathing, making it difficult to get cold.
Changes in body temperature after bathing

Image of pores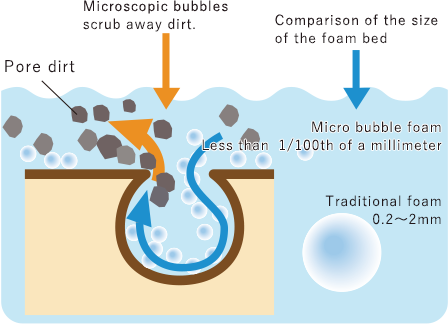 Attention to detail for women.
The washroom space and security are also carefully designed to meet the needs of women, so you can use our facilities with peace of mind. We also have our own comfortable in house clothes.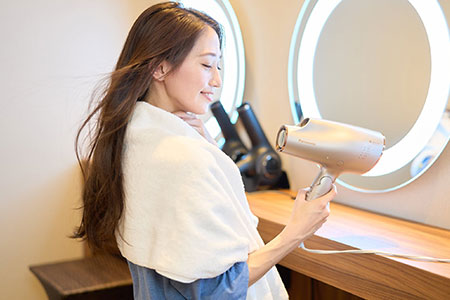 Bright and clean washroom space
The space is bright and well designed. In the women's bathroom, there is a high performance hair dryer to take care of your hair.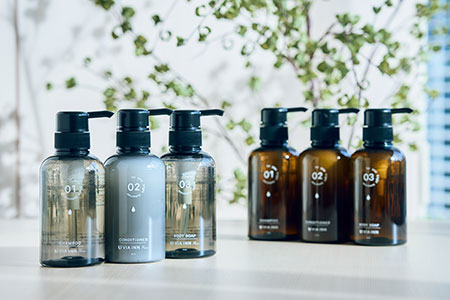 Amenity
Cotton swabs, sandpaper, and body towels are available in the changing room. There are no bath towels, so please bring your own.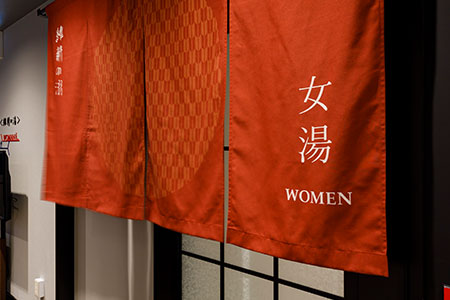 Complete security measures
A card reader is installed at the entrance of the bathhouse, and individual locks are provided for the lockers for extra security.
Comfortable and original in-housewear
This indoor wear is designed with fashion and comfort in mind. Relax and unwind like at home in the loose-fitting, three-color tops and bottoms.
Hotel with public bath
VIA INN Osaka Kyobashi Mizuki no Yu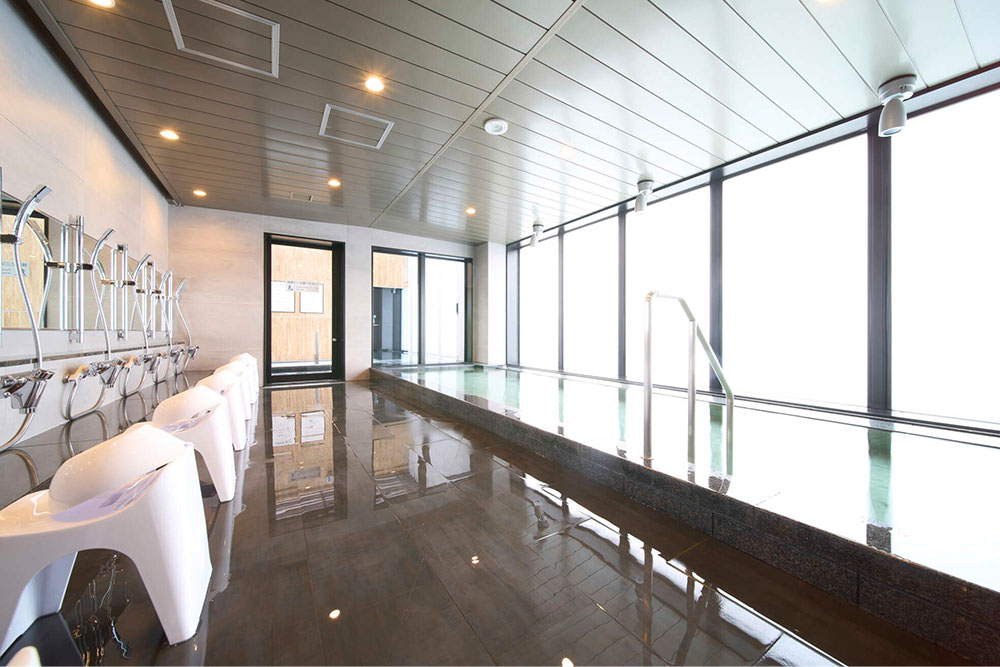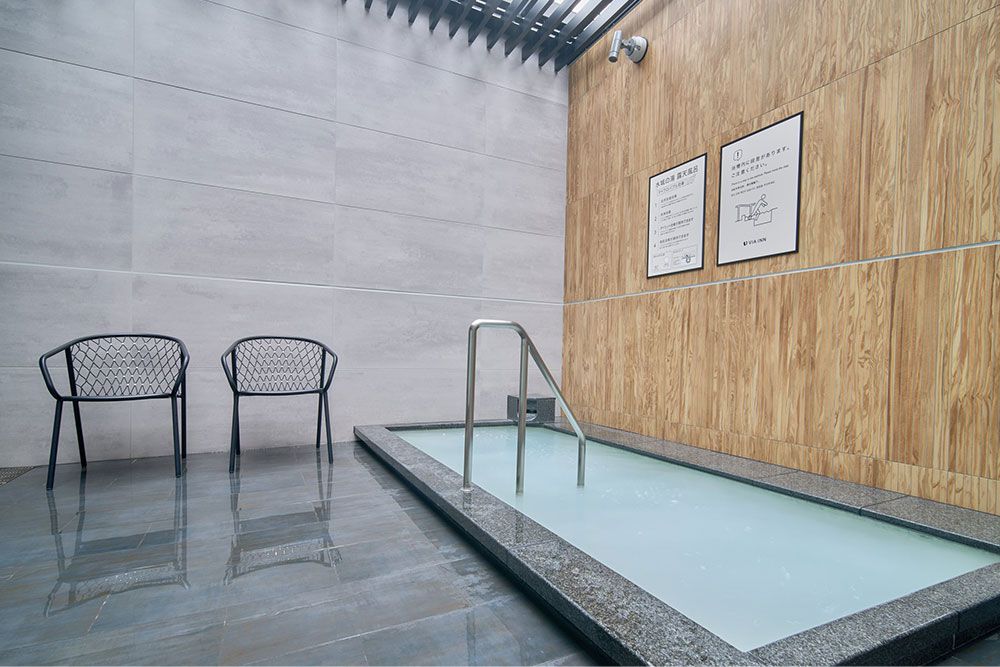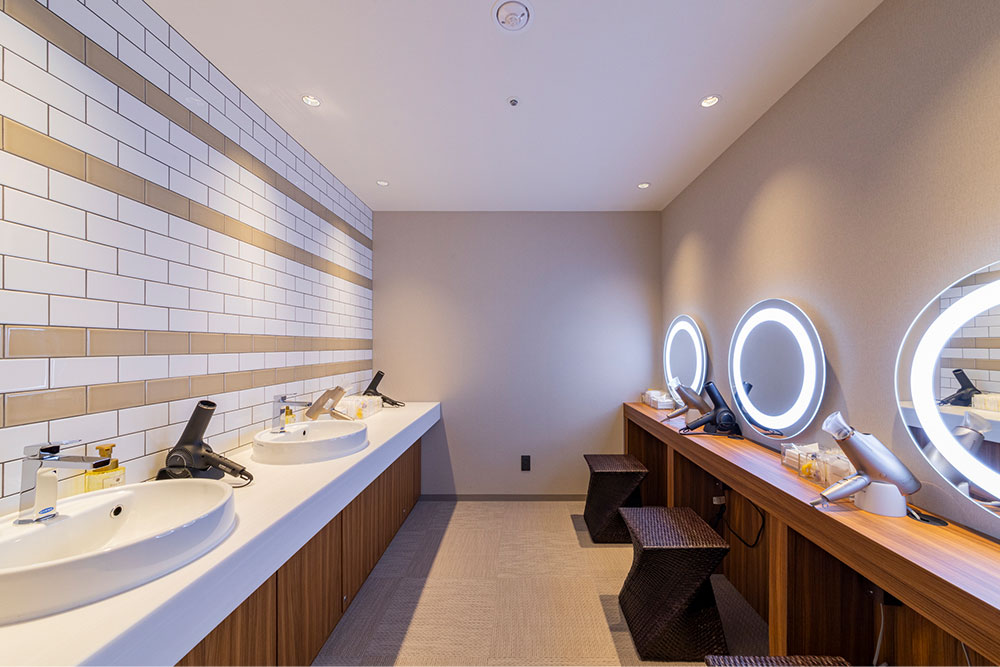 A large, bright and clean bath on the top floor of the hotel.
Mizuki no Yu, located on the top floor, has a bright and spacious indoor bath and an outdoor bath with a silky bath.
Relax and unwind to your heart's content.
| | |
| --- | --- |
| Location | 11th floor |
| Business Hours | 6:00~9:00 / 15:00~25:00 |
VIA INN Hiroshima Shinkansenguchi Momiji no Yu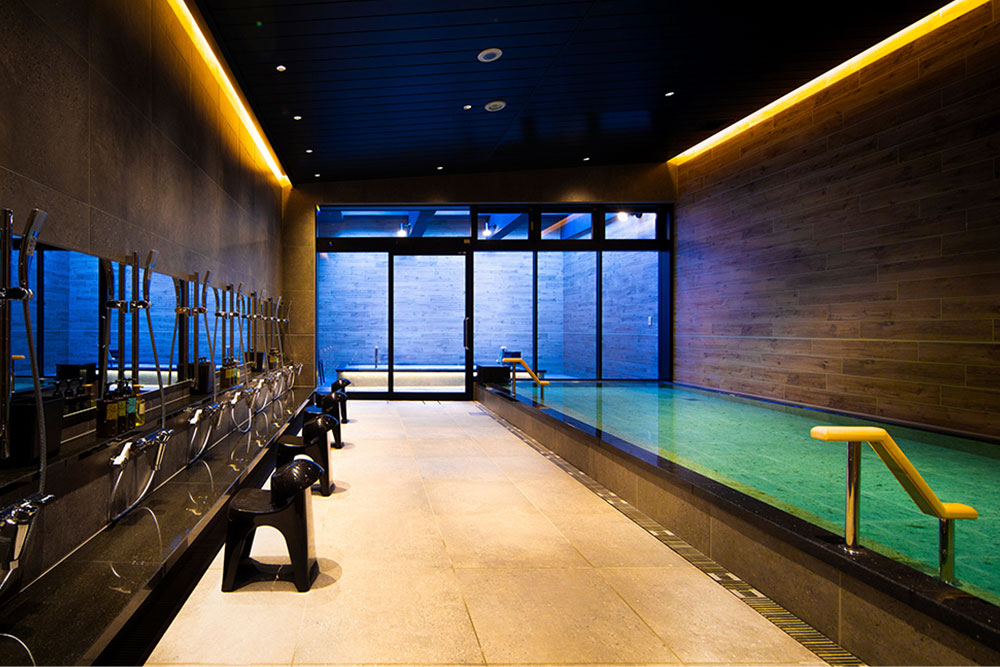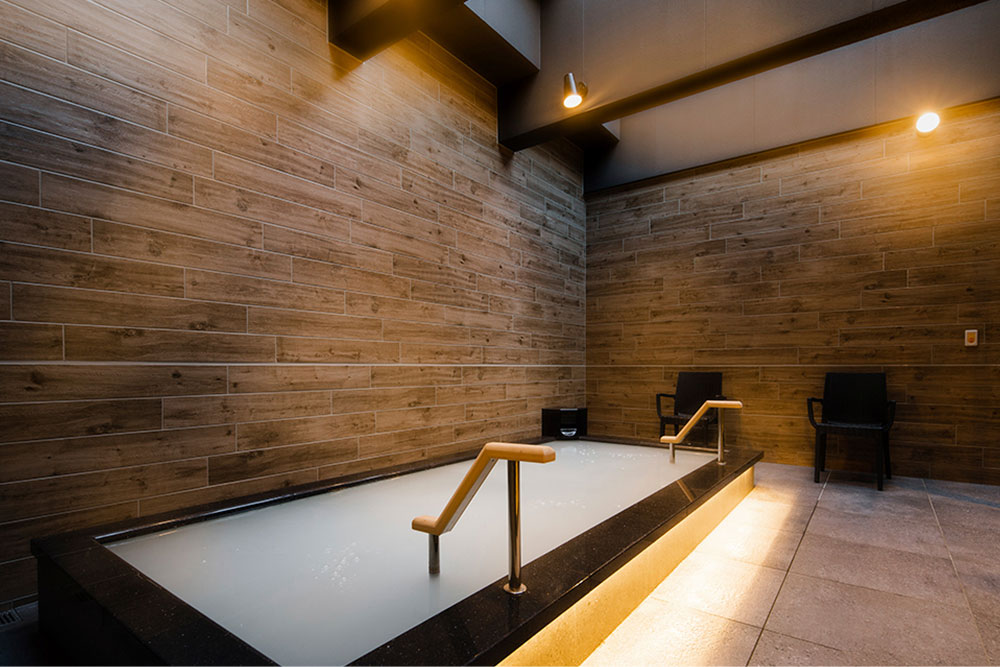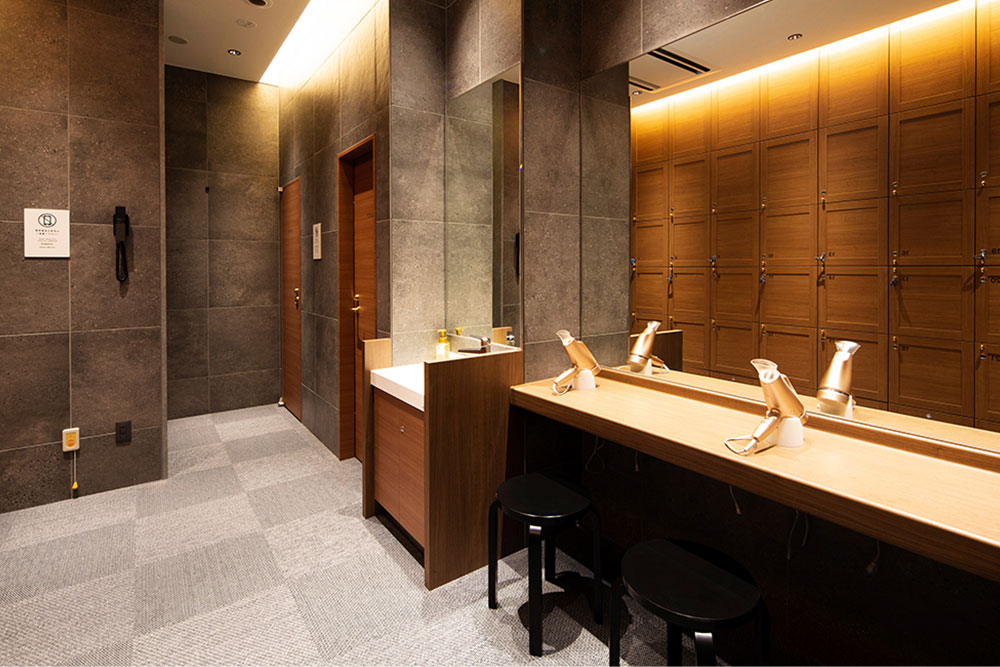 A high quality space where you can feel the warmth
The bathrooms are spacious and open, and the wood grain tone gives them a comfortable warmth.
Enjoy a blissful moment while feeling the breeze of Hiroshima.
| | |
| --- | --- |
| Location | 10th floor |
| Business Hours | 6:00~9:00 / 15:00~25:00 |
VIA INN Shimonoseki Ishin no Yu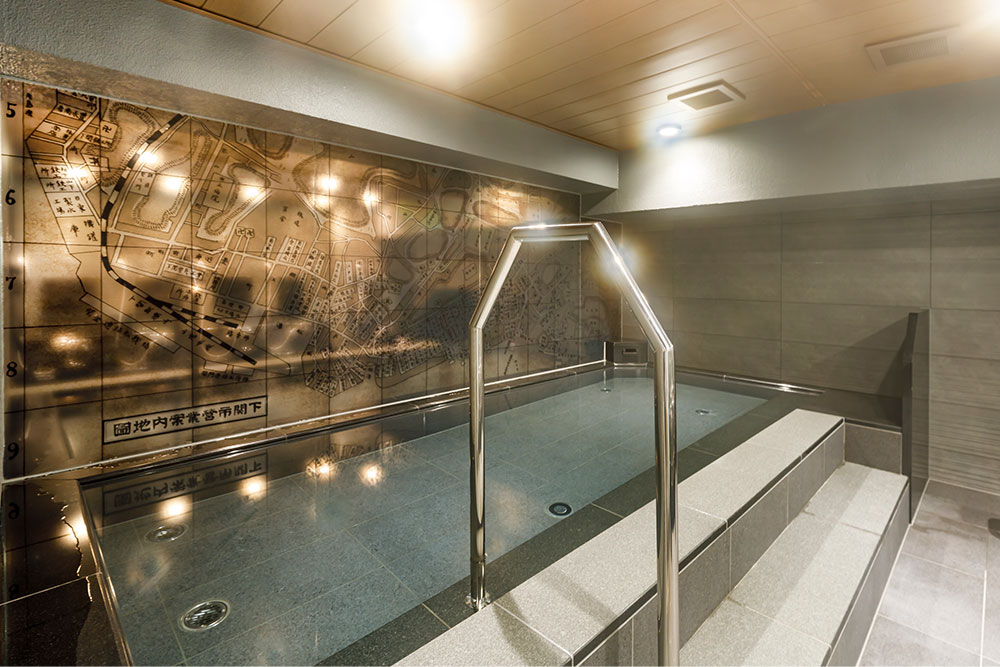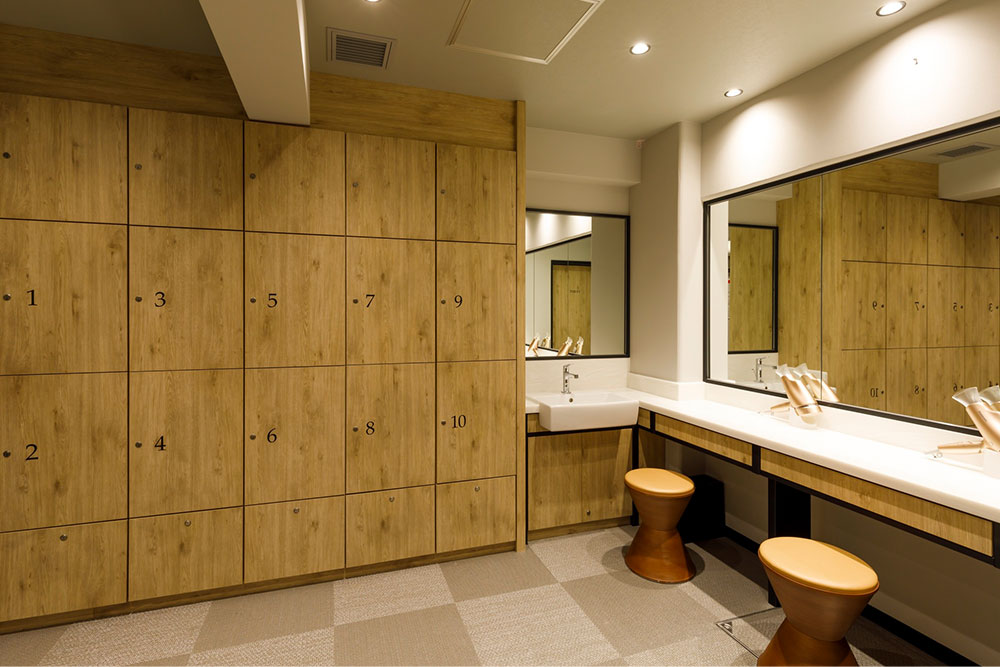 Large bathhouse full of historical atmosphere
It is a calm, high-quality space suitable for a key point in Japanese history.
Relax and unwind from your trip while feeling the history of Shimonoseki.
| | |
| --- | --- |
| Location | First basement floor |
| Business Hours | 5:00~9:00 / 15:00~25:00 |
[Notes.]
This service is only available for guests.
Please bring your own towels from your room.
Please note that there will be times when this service will not be available due to maintenance.
Customers with tattoos or tattoos are not allowed to use our facilities.