Functional rooms that make you feel at home.
We pursue comfort and coziness to provide you with a home away from home experience.
Recommended Points
Support comfortable sleep
Our bedding and loungewear are made with the highest quality. Our bedding and loungewear are made with the highest quality and will help you relax after a long day and sleep comfortably for tomorrow.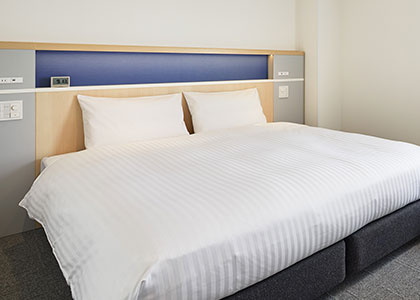 Comfortable bed
High quality bed mats of famous brands are used. We provide comfortable sleep for our guests. The bed size is spacious enough for you to relax.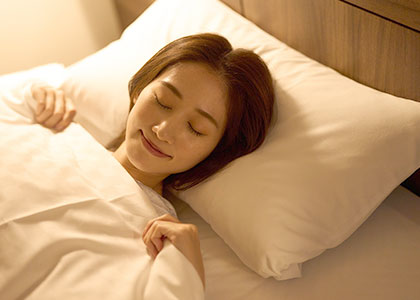 Original Pillow
VIA INN uses original pillows that offer a choice of four different sleeping styles.
By combining the height and material (feather/pipe straw), you can choose the sleeping comfort according to your preference.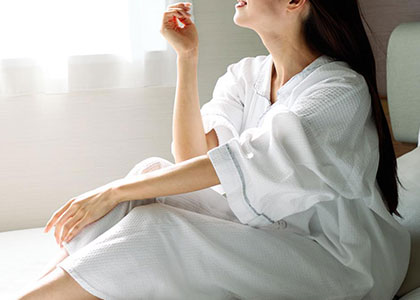 Comfortable loungewear
We have comfortable loungewear for you to wear. Once you are in your room, enjoy a relaxing time in your loungewear.
*The type of loungewear varies from hotel to hotel.
Ideal environment for desk work
The desk area, free Wi-Fi, and other facilities are designed to provide a user-friendly environment.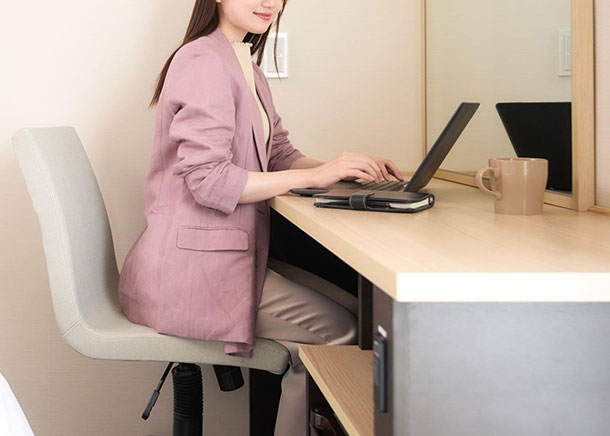 A roomy desk
We have spacious desks that allow you to spread out your documents and computer to work. We support customers who want to concentrate on their work or study for exams.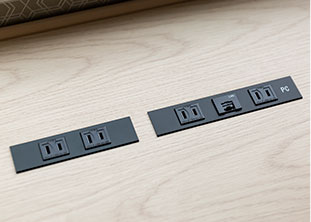 Multiple outlets
The desk has multiple power outlets, allowing you to charge your smartphone or PC at the same time while using it.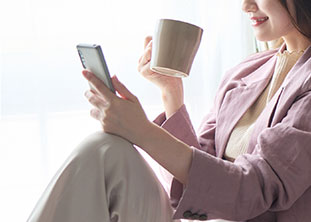 Internet connection
The hotel is equipped with free Wi-Fi. This service is available at all Via-Inn hotel chain. You can use it with your computer, tablet PC, or smart phone.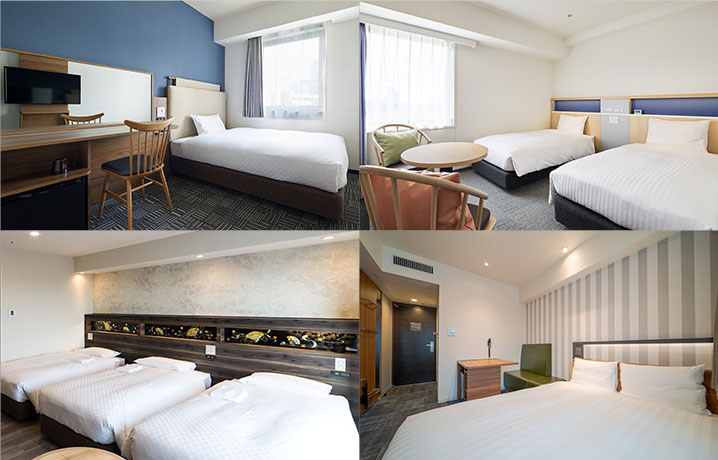 A variety of room types are available, from well-equipped desks for business workers to spacious rooms recommended for families and friends traveling together.
You can choose the one that best suits your needs, such as the number of people and the purpose of your stay.
・Single
・Deluxe Single
・Twin
・Double etc…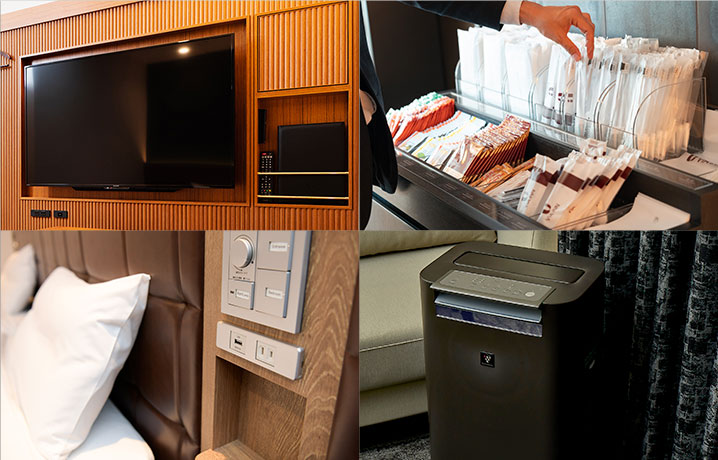 The room is equipped with humidifying air purifiers, power outlets and switches at the bedside, and other nice features.
HDMI and USB ports and large screen TVs are available in some hotels and rooms.
Other Guest Services
・A full amenity buffet
・Dry Cleaning Service
・Courier service
・Free lending services (cell phone chargers, irons, etc.)