Party and Group Travel Reservations
Party and Group Travel Reservations
All hotels are within a 5-minute walk
of the station, ideal for business.
We offer comfortable stays for group tours, corporate events and study tours.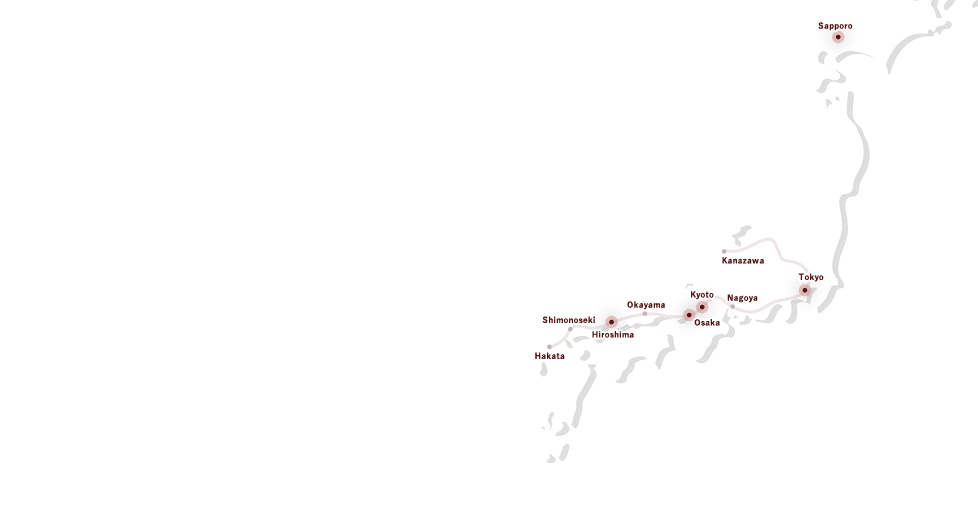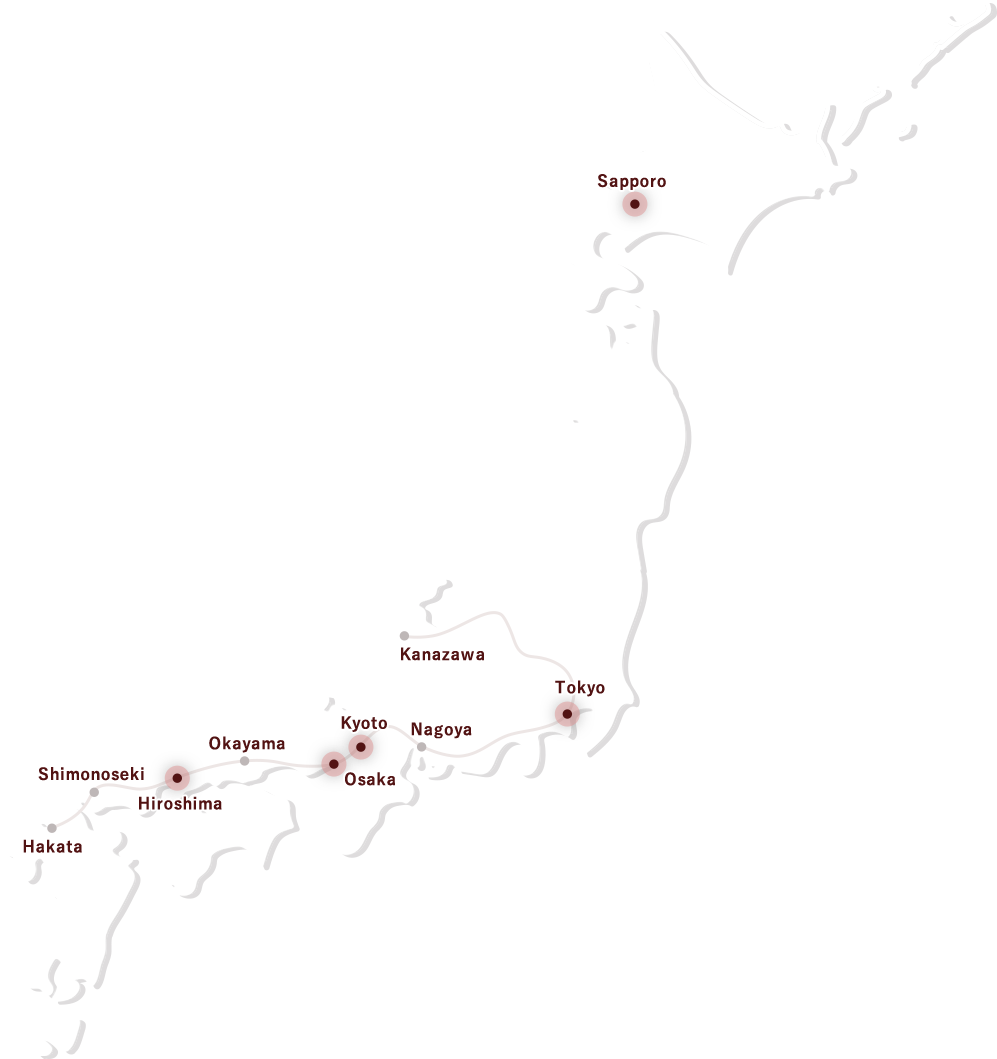 Home away from home" for group travel situations
The concept of the VIA INN hotel chain is to provide a "home away from home" experience even when traveling.
We provide comfortable stays for group tours, corporate events, training tours, and other occasions with our excellent facilities and attentive support.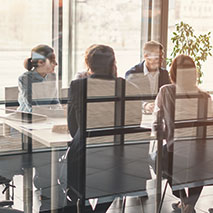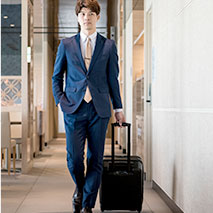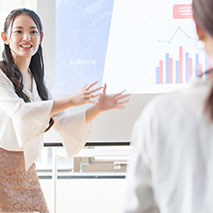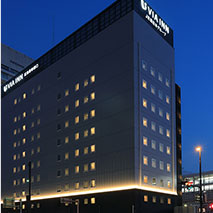 Point
Recommendations for groups
an
t VIA INN Hotel Chai
Point 01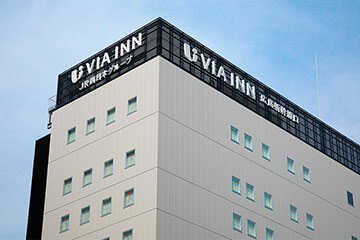 Conveniently located 5 minutes walk from the station.
All hotels are within a five-minute walk of major train stations!
Getting to your destination is a breeze.
Point 02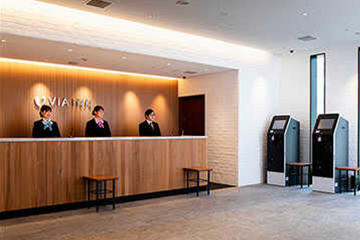 Safe and secure security
For your peace of mind, we have a 24-hour manned front desk, patrol the premises, and lock the entrance during late night hours to prevent anyone other than guests from entering.
Point 03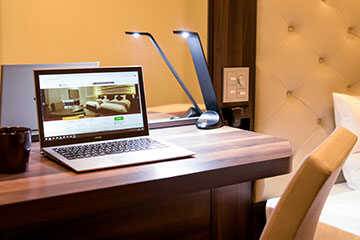 Spacious rooms & free Wi-fi
The rooms are spacious and convenient for business use.
The room is equipped with a spacious bed and desk for teleworkers to work comfortably.
Point 04
Room facilities and amenities
that provide a "home away from home" experience
We have a selection of room furnishings that will make you feel at home on your trip. You can bring your own toiletries from the amenity corner.
*Some items are available for a fee.
Point 05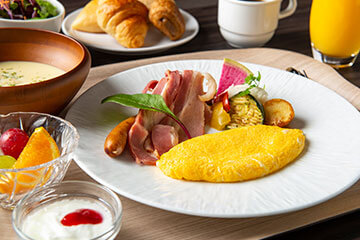 Breakfast & Restaurants
A delicious breakfast is a great way to start the day. Each restaurant offers its own special menu, including buffet and set menus.
*Menus and delivery methods vary from shop to shop.
Other services convenient for groups
・There is no need to leave a room key, so you can use the room as if it were your own home.
・For dinner, we may be able to introduce partner tenants or nearby restaurants according to your budget.
Flow
We will propose the most suitable plan according to your needs and budget.
We will support you from before to the day of your event.
First, contact us using the form.
Please feel free to contact us using the web form.
It will be easier if you know the dates, desired facilities, area, number of people, and budget.
Proposal and arrangement from the person in charge
Our staff will make suggestions and hotel arrangements based on the details of your consultation. We also accept requests for tentative reservations.
Reservation completed
After confirming the terms and conditions, you can complete your reservation.
We look forward to seeing you there.
FAQ
Please visit the official website of JR West Japan Via Inn Hotels.
Hotel list
In addition to large facilities(400~500 rooms)such as Tokyo Oimachi, Kyoto Station Hachijo-guchi, and Shin-Osaka West,
there are also several hotels in the same area such as Nagoya and Osaka Shinsaibashi, and we can also make arrangements for branch hotels.
We can make proposals according to your budget, such as in-house restaurants, partner facilities in the vicinity or boxed lunch arrangements.
Please feel free to contact us for more information.
※The possible contents vary from hotel to hotel.
Due to the structure of the building, it is not possible to guarantee that the rooms are completely adjacent to each other, but we will do our best to accommodate your request.
Group reservations (15 people or more) can be made up to two years in advance, starting from the date you plan to check out.
For tentative reservations, we will set a certain time limit.
If you do not contact us after the tentative reservation deadline, your reservation may be cancelled.
JR West Japan Via Inn Hotels asks you to pay in advance. Please contact us for details.
The hotel does not have private parking.
A cancellation fee will be charged in accordance with the Hotel Terms and Conditions.
Conditions of Stay
We are unable to pay commissions to agents other than those with whom we have a contract. Please contact us for details.
Please send it to the hotel where you are staying. We will keep it for you until the day you check in.
*Please make sure to specify the name of the guest and the date of stay.
In addition, we cannot accept cash, valuables, fragile items, items that require temperature and humidity control such as cool delivery, cash on delivery, or cash on delivery.