About
We aim for
the comfort

of home.
VIA INN
To be the "usual inn" for our guests.

The convenience of being close to the station, the functional space, and the smiles and hospitality that will make you want to see us again, promise to make you feel at home.
There is no new information.
All hotels are
within 5 minutes walking distance
from the station.
The VIA INN hotel chain operates in the Tokyo, Chubu, Kansai, Chugoku and Kyushu areas.
Please make use of it as a base for business and sightseeing.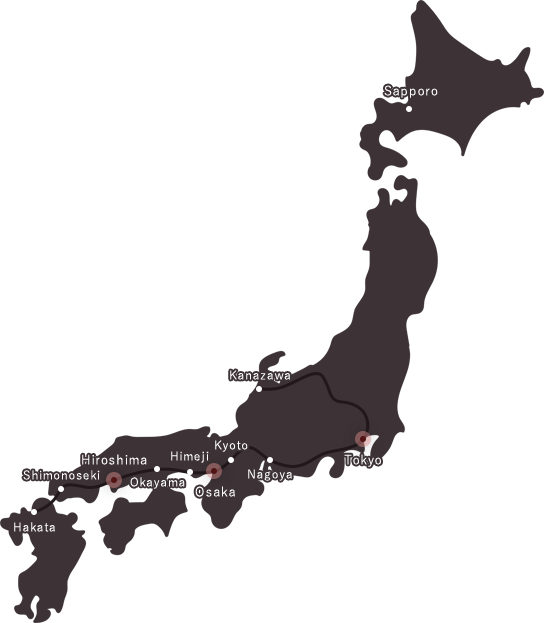 Sapporo
1 store

Tokyo
7 stores

Kanazawa
1 store

Nagoya
2 stores

Kyoto
2 stores

Osaka
8 stores

Okayama
1 store

Hiroshima
1 store

Shimonoseki
1 store

Hakata
1 store